Partners
Microsoft Partner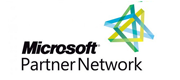 Ezra TC Group is a well-established solutions provider on Microsoft platforms and technologies. As a Microsoft Partner, Ezra TC Group displays the highest level of technical expertise and proficiency with Microsoft products and technologies.
Toshiba Preferred Partner

Partner, Ezra TC Group sells and services Toshiba notebooks, laptops, tablet PCs, PDAs and servers as part of our enterprise business solutions.
Dell Solution Provider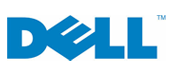 Dell leads and shapes the PC market, driven by some of the industry's foremost product designers and engineers. Ezra TC Group is a Dell Solutions Provider which enables us to offer you the highest quality computing systems and solutions available today, at competitive prices.
IBM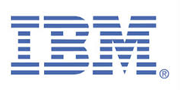 IBM is leading class of easy-to-use, fast and flexible business analysis solutions that empower individuals to improve organizational performance and drive innovation. IBM utilizes next generation patented in-memory association technology to make sophisticated analysis and reporting dramatically easier to deploy, use and maintain.
AvePoint
AvePoint is a global leader in infrastructure management solutions for Microsoft SharePoint, and an active member of the greater SharePoint community. Headquartered in Jersey City, NJ, with offices around the world, AvePoint is a proud Microsoft Gold Certified Managed Partner.
Latest News
The Ezra TC Group has provided outstanding services to our Company'
view more
Testimonials
The Ezra TC Group has provided outstanding services to our Company's Software implementation. Their service was planned according to our needs, budget and infrastructure. Implementation was as smooth as it can be, but definitely their major achievement was the follow up by their Software Developers. They have always been there for us when we needed services to be performed "yesterday" getting the job done on their first attempt. They have gained our confidence and are our main stop when IT needs arise.
Anari Edward